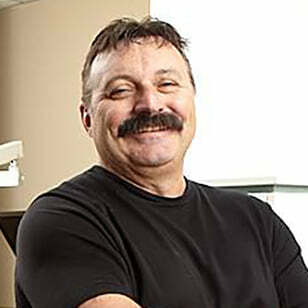 Dr. Bruce Hartley, a general dentist, has performed comprehensive dentistry and sedations for over 34 years in SW Calgary and since Woodcreek Dental Care's founding, Dr. Hartley has ensured its conforming with all Alberta Dental Association guidelines.
Dr. Hartley moved to Calgary shortly after graduating from the University of Toronto in 1980 as a Doctor of Dental Surgery. He soon established Woodcreek Dental Care. Following his licensure in sedation dentistry at the University of Alberta in 1985, Dr. Hartley has provided sedation dentistry at the Woodcreek Dental Care office in SW Calgary. He is a member of the following organizations: Alberta Dental Association & Canadian Dental Association
Further information regarding Dr. Hartley's professional credentials may be requested via email. To Dr. Hartley, each patient is an individual and should be free to choose from a selection of options which reflect timing, values and responsibilities present in their life. This process begins by taking the time to explore the patient's health issues and concerns, and as a team, we are dedicated to patient comfort and personalized care.